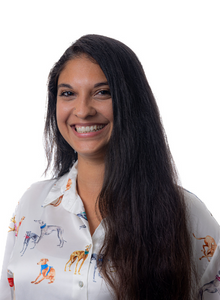 B.Sc. (Hons) Psychology, UK
Master of Counselling, Australia
Ph.D. Neuropsychology, HK
Chartered Psychologist (BPS)
Registered Psychotherapist (BACP)
EMDR Certified Practitioner Full member EMDR International Association and International Society for Schema Therapy Member of Hong Kong Psychological Society Member of Psychotherapy Society of Hong Kong
REGISTERED PSYCHOLOGIST & PSYCHOTHERAPIST / UK & HK
Dr. Esslin Terrighena specialises in working with adults and teens 16+ dealing with trauma, mood and anxiety disorders, and personality disorders. She speaks fluent German and English.
She helps those who have faced abuse and assault, neglect, grief and loss, anxiety, depression, relationship and attachment issues, chronic pain or even armed conflict and is one of the few therapists in Hong Kong qualified for in depth complex trauma treatment.
Dr. Terrighena is extensively trained to practice psychotherapy from a variety of empirically proven therapeutic interventions focusing on depth perspective. Her primary therapy mode is based on an integration of Schema and EMDR Therapy, with additional tools from Dialectical Behaviour Therapy, Mindfulness, and Emotion Efficacy Therapy. She is a certified Schema Therapist, certified EMDR practitioner, and certified Grief Counsellor as well as Registered Supervisor for Psychology Practice.
The approach used stems from Dr. Terrighena's passionate belief about cohesively enhancing mental health in society. She concentrates on balancing the four pillars of mental health, namely thoughts, feelings, behaviours, and physiology.
In addition to her private practice, Dr. Terrighena facilitates interactive workshops for private groups and corporate clients as well as providing mental health education. As a highly revered specialist in the field of trauma mental health, she is widely published in both the scientific community and popular media.
Her qualifications include a B.Sc. Hons. in Psychology (UK), Master of Counselling (Australia), and Ph.D. in Emotional Neuropsychology (Hong Kong).
Dr Terrighena maintains professional memberships in the British Psychological Society (BPS), the British Association for Counselling and Psychotherapy (BACP), the Hong Kong Psychological Society (HKPS) and the Psychotherapy Society of Hong Kong (PSHK).
B.Sc. (Hons) Psychology, UK
Master of Counselling, Australia
Ph.D. Neuropsychology, HK
Chartered Psychologist (BPS)
Registered Psychotherapist (BACP)
EMDR Certified Practitioner Full member EMDR International Association and International Society for Schema Therapy Member of Hong Kong Psychological Society Member of Psychotherapy Society of Hong Kong