MIND. LIFE. FAMILY.
MindNLife is a private psychology practice for the whole family.
TEEN WELLNESS
In-Person & Online Sessions
Teens have to deal with a unique set of stresses, including hormonal changes, life changes, and exams – all while they venture through an intense time of personal growth. Transitioning from being a child to a young adult is a tricky time and teenagers may show these challenges in different ways. Issues might involve academics, relationships, addictions, depression, anxiety or social interactions, so it may be difficult to pinpoint the cause.
Teen Therapy utilises effective and evidence-based techniques, such as Cognitive Behavioural Therapy, to work through the underlying causes with teens. The end goal of Teen Therapy is to empower teens, build within them the emotional resilience to face challenges and equip them with the right tools to be able to navigate through the turbulent years.
Our therapists specialise in adolescent mental health and provide a confidential and safe space for young adults to discuss their issues. We also conduct assessments for psychological and developmental problems and offer tailored therapy programs. Using evidence-based treatments and mindfulness techniques, we provide Individual Therapy and Counseling programs designed specifically for teens. Our goal is to help them flourish into the best version of themselves.
At MindnLife, we specialise in the following areas for Teen Therapy and Counselling:
Individual Therapy
Teen Depression
Internet Addiction
Cyber Safety
Exam Stress
We also offer specialised support for younger children. Please visit our Child Therapy page for more information.
Our Expertise
Adjustment Disorder
Asperger's Syndrome (ASD)
Burnout
Cancer Support
Chronic Illness
Cancer Support
Communication Skills
Conflict Resolution
Crisis Management
Custody Evaluations
Employment and Career Challenges
Grief / Loss
Gender Identity/Identity Issue
Infidelity
LGBTQ Issues/ LGBTQ Couples Counselling
Low Self Esteem
Marriage Counselling
Menopause Life Transition Support
Obsessive Compulsive Disorder (OCD)
Panic Attacks and Disorder
Personality Disorders
Psychosis
Sexual Trauma and Abuse
Sleep Problems
Social Anxiety
Supervision for Trainees
Common Questions
At MindNLife, our individualised sessions will allow you to share your concerns with a trained professional. Together you will work towards a solution that works for you and your family. Get in touch or take a look at the services we offer and our therapists' credentials to find out if we can help.
This really depends on the service or treatment. Our therapy sessions usually last for 50 minutes, but may be left open-ended depending on the situation. Group sessions may also differ. We aim to meet face-to-face or online at least once a week for as many weeks as necessary – but again, this may vary. Your therapist will agree on timings that best suit you before you begin any treatment program. Of course, for those in need of more urgent attention, our therapists will make themselves available as soon as humanly possible. Contact us now to schedule a session.
Yes we do – but not all insurers cover every type of mental health care. Please check with your insurance provider if our care falls within your health insurance plan.
Is what we discuss in sessions confidential?
Absolutely. We abide by the strictest codes of ethics. Your trust and privacy is at the very core of any therapy. Without it our sessions would be ineffective. That being said, there are some exceptions to this golden rule, particularly if it is a question of safety and there is a serious risk of harming yourself or someone else.
How do I schedule an appointment?
You can call, email, or drop us a line here. We'll do our best to get back to you within 24 hours.
This will depend on your therapist, the service and the length of your session. For rates or a quotation please contact us directly.
How do I know if a therapist is right for me?
We will do our best to match you with the therapist who is trained and the right fit for you and your individual needs. Ultimately the right therapist is whoever you feel most comfortable talking to.
How many sessions will I need?
Usually when we've reached the goals we set out to achieve, your therapist will assess whether it is a good time for your sessions to come to an end. A big part of what your therapist will do during sessions is to try to arm you with the right tools and methods to maintain your mental health on your own. The aim is to ensure you gain better clarity and direction. You should leave feeling confident enough to make your own decisions and trust your own choices.
Our practice is located at Suite 1202, Chinachem Hollywood Centre,1 Hollywood Road, Central, Hong Kong.
Who should I contact in an emergency?
If you or someone you know feels unsafe, overwhelmed and like they could be in a crisis, call nearest hospital or 999 for immediate support.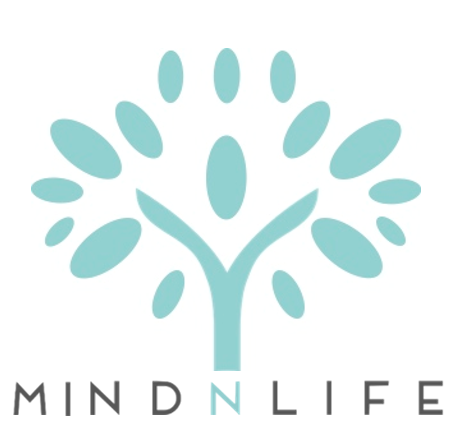 Navigation
Connect
MINDNLIFE
Suite 1202, Chinachem
Hollywood Centre,
1 Hollywood Road,
Central, Hong Kong