OUR THERAPY TEAM
Finding the right professional for you is one of the most important decisions you will make when beginning any type of therapy or psychology-based personal development program.
Our team of highly qualified and experienced therapists in Hong Kong specialise in a wide variety of services to meet your individual needs and the unique needs of your family.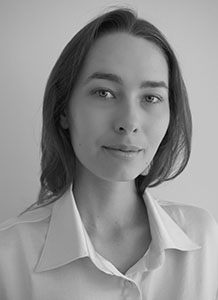 MSc. Professional Counselling
Registered with The British Society of Clinical Hypnotherapists and The Hong Kong Professional Counselling Association
Advanced Certification in Clinical Hypnotherapy and Behavioural Change
MS. ELENA KISEL
Registered Professional Counsellor specialising in Addictions and Eating Disorders
16+ Individuals
Originally from Russia, Elena has lived and worked in different parts of Asia-Pacific for over 10 years. She has an extensive multicultural background and an in-depth understanding of Asian and Western Culture. Elena consults in English, Russian, and has a conversational fluency in Mandarin.
Elena is a Registered Professional Mental Health Counsellor who is committed to supporting individuals in mastering their capacity for skillful self-regulation. Having gained hands-on in-person experience and training at a Substance Abuse Rehabilitation Centre, Elena often employs a bio-psycho-social model of treating addiction and undesired behaviour such as relapsing drug and alcohol use, eating disordered behaviours, and body image issues, as well as addictive use of internet, sex, and gambling.
In her therapeutic approach with adults and young individuals, Elena specializes in trauma-informed psychosomatic interventions, focused on physiological and cognitive integration techniques.
When working with substance abuse and addictions, Elena systematically addresses the underlying factors of emotional regulation, stress, anxiety, and pain management, as well as relational and other behavioural challenges which could often lead to a maladaptive coping behaviour. Elena finds that through a delicate work on shifting our relationship with discomfort and anxiety states, the client can build on essential self-regulation skills to allow them to access their many resources and support systems in times of distress. Together with the Clinical Hypnotherapy work, this unique skill-set allows Elena to address her client's individual issues in an integrative manner.
Elena holds a Master's Degree in Professional Counselling, and has gained additional training in Advanced Clinical Hypnotherapy and Behavioural Change at the London College of Clinical Hypnosis Asia. Elena is registered with The British Society of Clinical Hypnosis and The Hong Kong Professional Counselling Association.
Book an Appointment
Contact Us for more information or to schedule a session with one of our qualified psychologists.
Please note, we are accepting clients, however, some of our psychologists have waiting lists. We'll do our best to accommmodate your needs.
CLINIC INFORMATION
Suite 1202, Chinachem Hollywood Centre
1 Hollywood Road, Central, Hong Kong
T: +852 2521 4668
E: info@mindnlife.com
PRACTICUM AND TRAINING
Please Note: MindnLife Practice does not currently have internship opportunity, and we do not see the need for the near future.
This website contains general information about well being.
This information is not advice, and should not be treated as such neither should it be treated as an alternative to seeking professional advice from a healthcare provider.