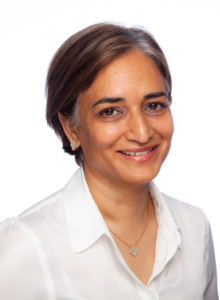 B.Sc. London, UK
M.Sc. Counselling , Australia,
M.Sc. Clinical Psychology, USA
Ph.D. Mol.Bio Cardiff University, UK
Registered Clinical Psychologist Health Care Professional Council UK
Registered Clinical Psychologist Hong Kong Society of Counselling and Psychology
Registered Supervisor British Psychological Society
Certified Trainer, London, UK
Member, Hong Kong Collaborative Practice Group
Registered Clinical Psychologist (UK and HK)
Dr. Zaidi has more than a decade of clinical experience with a wide variety of mental health, social emotional, behavioural and relationship challenges. She specialises in working with adults, families and couples. In her practice, Dr. Zaidi's therapeutic style uses evidence-based treatment solutions empathetically and collaboratively with her clients to help them overcome personal barriers to growth.
Dr. Zaidi approaches therapy empathetically and collaboratively with her clients to help them overcome personal barriers to growth. These include Solution-Focused Therapy (SFT), Cognitive Behavioural Therapy (CBT), Dialectical Behaviour Therapy (DBT), Acceptance and Commitment Therapy (ACT), Mindfulness techniques, and Gottman Couples Therapy.(Level 3) She is also an expert in Educational Assessments, including ADD/ADHD, ASD, Dyslexia and Dysgraphia, and works with families and children to adapt to their unique needs following an ADD/ADHD, ASD diagnosis.
As a well respected expert mental health voice in Hong Kong and an author, Dr. Zaidi is a regular contributor to various media platforms including radio, national newspaper and several highly-subscribed online and print publications, as well as a sought-after invited speaker at conferences. She is passionate about raising awareness of mental health issues and delivers seminars and workshops to groups and corporates in Hong Kong.
Dr. Zaidi is from the UK, she has been living between Hong Kong and Singapore for the past 21 years. This diverse cultural experience has given her the opportunity to incorporate cultural sensitivity into her practice. She was named on the Diversity List 2020, Women of Voices in Hong Kong for her contribution in the community and the Impact of Women in the Ethnic Minority Community of Hong Kong.  In 2022, Dr. Zaidi was invited to participate as a mentor for the prestigious "The Women's Foundation Mentoring Program" for Women Leaders. Recently Dr. Zaidi has been an essential driving force in raising awareness of Collaborative Practice in Hong Kong as a respectful and dignified option for separating /divorcing families through her role as an executive committee member for HKCPG. 
B.Sc. London, UK
M.Sc. Counselling , Australia,
M.Sc. Clinical Psychology, USA
Ph.D. Mol.Bio Cardiff University, UK
Registered Clinical Psychologist Health Care Professional Council UK
Registered Clinical Psychologist Hong Kong Society of Counselling and Psychology
Registered Supervisor British Psychological Society
Certified Trainer, London, UK