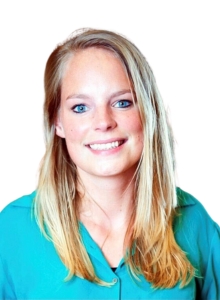 Bachelor's and Master's Degree in Child Psychology, University of Utrecht, Netherlands
Registered Psychologist of the Dutch Association of National Consultation for Mental Health Care Educational Institutions
Registered Psychologist Hong Kong Society of Counselling and Psychology
Certified EMDR Practitioner
Certified CBT Practitioner
Registered Psychologist (HK)
Louise provides therapy and counselling for children, families, teens and adults. She is extensively experienced in helping people with depression, anxiety, low self-esteem, burnout and trauma.
After earning her Master's degree at the University of Utrecht, Louise worked as a psychologist for almost 10 years in the Netherlands  Early in her career, she specialised in working with children and families dealing with behavioural, emotional and learning disorders. She is well versed in supporting children with learning differences, especially Dyslexia. In the last five years, she expanded her career as a psychologist providing adult psychotherapy through a variety of evidenced-based therapeutic interventions.
Louise is a Dutch native speaker and fluent in English. Now living with her two young children and husband in Hong Kong, she understands the challenges and issues that arise for families living abroad. As a non-judgmental, patient and empathic psychologist, she provides her clients with a safe space where they can explore their thoughts, emotions and behaviour to get a better understanding of themselves to overcome their barriers and improve their quality of life.
Louise focuses on the needs of the individual client and blends techniques from Cognitive Behavioural Therapy (CBT), Emotion Focused Therapy (EFT), Acceptance and Commitment Therapy (ACT) and Mindfulness principles. As a EMDR Practitioner she is trained in helping people to heal from the symptoms and emotional distress that are the result of disturbing life experiences.