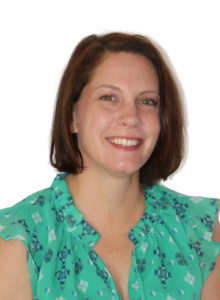 B.S. Psychology, The University of Utah, USA
M.A. Clinical Psychology, Columbia University, USA
Registered Clinical Psychologist HKSCP
PH.D Social Work and Social Administration, University of Hong Kong
Member of Hong Kong Family Law Association (HKFLA)
EMDRIA Certified Therapist
EMDR Practitioner
Registered Clinical Psychologist (HK)
Dr. Borschel specialises in Attachment and Loss. She is experienced in helping adults, teens, children, and families adjust to anxiety, trauma, abuse, divorce, separation, loss of a loved one, and loss of finance. This may include deciding what is in the best interest of the children during custody disputes, strengthening the relationship and communication between the parents and the children.
Dr. Borschel's attachment-based psychodynamic therapy along with EMDR, enables her clients to find healing within themselves. In so doing, she can help her clients to overcome anxiety, trauma, neglect, emotional, verbal, physical abuse, and child abuse. As an attachment specialist, she also helps individuals understand and deal with relationship patterns that prevent them from developing or maintaining healthy relationships. She is able to help reduce anxiety, insomnia, depression and promote confidence and self-esteem.
Dr. Borschel is originally from Salt Lake City, Utah, U.S.A. She graduated with her Masters in Clinical Psychology from Columbia University in New York City. She later moved to Hong Kong to pursue her doctorate at the University of Hong Kong in Social Work and Social Administration.
Registered Clinical Psychologist with The Hong Kong Society of Counseling and Psychology (HKSCP). Member of the American Psychological Association (APA), The British Psychological Society (BPS), and the Hong Kong Family Law Association (HKFLA).
B.S. Psychology, The University of Utah, USA
M.A. Clinical Psychology, Columbia University, USA
Registered Clinical Psychologist HKSCP
PH.D Social Work and Social Administration, University of Hong Kong
Member of Hong Kong Family Law Association (HKFLA)
EMDRIA Certified Therapist
EMDR Practitioner