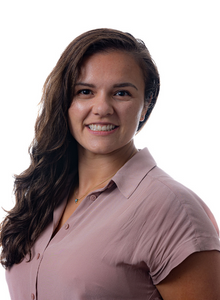 M.A. Psychology, USA
PsyD Clinical Psychology, USA
Registered Member of American Psychology Association (APA) and British Psychology Society (BPS)
Dr. Kimberley Carder specialises in working with children, helping them appreciate how the family system and their relational understanding is affecting the present moment.
She has worked in Hong Kong and Shanghai with several NGOs, international schools and private practices providing psychotherapy, psychoeducation and full educational assessments.
She works with behavioural, mood, relational and learning disorders and creates treatment plans that allow people to thrive to their full-potential through self-actualisation. Dr. Carder's work as a special needs teacher has generated a particular interest and ability in working with children and families of special needs.
Having grown up in Hong Kong, she has a unique understanding of the pressure and challenges that children and families face in the city. During her studies, she cultivated a deep commitment to mental health, mood disorders and the mind-body connection.
She continues to support the wellness community in Hong Kong as an ambassador for Women's Five, a five-week program for women in Hong Kong on a wellness journey through body and mind, ending with a 5km race.
Dr. Carder is a registered member of the American Psychology Association (APA) and the British Psychology Society (BPS). She received both her Doctorate and Master degree in Clinical Psychology at Alliant International University. She obtained her Bachelor degree in Psychology at the University of Southern California.